2016 Short Program – March 14th to March 31st
The Sorbonne-Assas International Law School Short Program is a 3-week academic program, giving the students an in-depth and concrete knowledge on international business transactions law.
This program allows students to get familiar with International Business Law major topics and acquire a theoretical and practical understanding through lectures, case studies, group work and other exercises.
The Sorbonne-Assas International Law School Singapore campus is located in INSEAD Business School campus, easy access and relaxed environment. The Short Program is also an opportunity to discover the city of Singapore.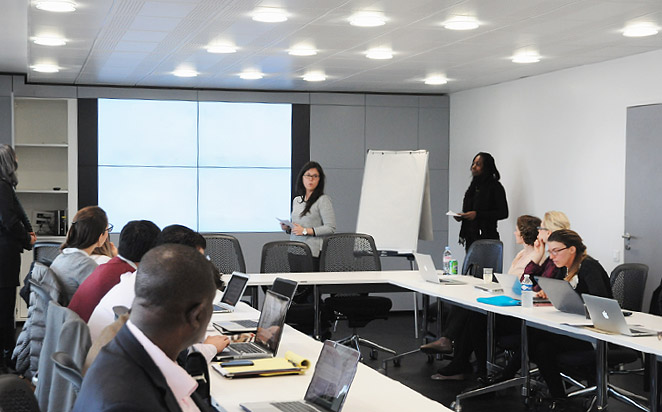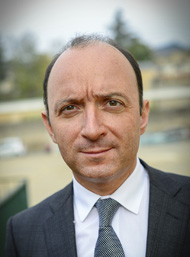 Stéphane Braconnier
Professor of Law, Paris II Panthéon-Assas University (Sorbonne Universités)
He manages the Master program in "Economic Public Law" and is also Dean of Sorbonne-Assas International Law School - Asia, set up in Singapore in 2011. He holds undisputed expertise in several fields of Public Business law: Public Procurement law, outsourcing of public activities, Public-Private
Partnerships, Energy and Public Competition law. He is the author of numerous publications on these subjects and has frequently moderated seminars and training sessions in both France and abroad.
Paris-Panthéon-Assas University | International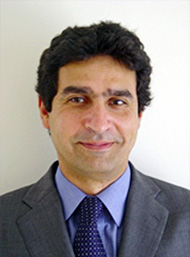 Daniel Cohen
Professor of Private Law, Paris II Pantheon-Assas University
He manages the Professional Master programme in International Business Law. He is also Dean of Sorbonne-Assas International Law School. He teaches International Arbitration, Business and Trade International Law and Company Law. Considered as an expert in these fields, he is the author of numerous publications on these subjects. Member of the Board of the French Committee for Arbitration, he is also Member of the
French Committee for Private International Law and Member of the ICC Court of Arbitration's Panel of Arbitrators.
He is a very well-known arbitrator and serves very often in international Arbitral Tribunals (as Chairman, co-arbitrator or sole arbitrator; ad hoc and institutional arbitration: ICC, UNCITRAL, AFA, CEPANI, etc.).
Paris-Panthéon-Assas University | International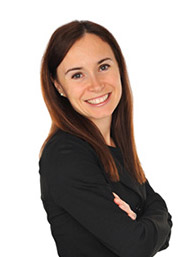 Caroline Bérubé
HJM Asia Law - Managing Partner
Caroline Berube is the Managing Partner of HJM Asia Law (with offices in China and Singapore).
She is admitted to practice in New York and Singapore and holds a BCL (civil law) and an LL.B.
(common law) from McGill University, Canada. She studied Chinese law at the National University of Singapore in the 90s and was one of the first foreign lawyers to be admitted to Singapore.
Caroline has been working in Asia for more than 17 years with SMEs, MNCs and foreign banks, advising them in the fields of commercial law, IP, HR and M&A. With an extensive presence on the ground in Asia, she is well versed in the opportunities and risks associated with most Asian jurisdictions.
Paris-Panthéon-Assas University | International
The courses offered by the program include:
STATES AND INTERNATIONAL TRADE LAW
Syllabus: Main principles and rules of international trade law: international contracts and BOT (Build-Operate-Transfer Contracts); public-private international partnerships; litigation related to State contracts.
Objectives and skills targeted: Acquiring in-depth knowledge of legal mechanisms governing international public-private partnerships.
MERGERS AND ACQUISITIONS
Syllabus:The various forms of companies and concentrations between companies. The rules governing mergers and acquisitions in an international environment.
Objectives and skills targeted: Acquiring the capacity to identify the different types of business mergers and to identify the most efficient legal structure.
LEGAL ENVIRONMENT FOR DOING BUSINESS IN CHINA
Syllabus: Presentation of the legal environment for doing business in China and introduction to the Chinese legal system; IP laws and labour laws; corporate law and M&A; commercial contracts in China.
Objectives and skills targeted: Concrete insights on the legal practices in China and the approach of the Chinese market by overseas investors. Acquire concrete knowledge of the legal environment for doing business in China and the legal framework for setting up an entity, operating a business, recruiting staff, acquiring a company, negotiating and concluding a commercial contract with a Chinese counterpart.
This course deals mainly with practical case studies and certain key subjects.
Any student following our Short Program will fully enjoy all facilities of INSEAD campus: situated within Singapore's knowledge hub, the campus has since grown and covers an area of some 20,000 square meters with 8 amphitheaters, numerous teaching rooms and discussion areas, an auditorium, full wireless Internet access, a 24-hour library and fitness facility.
Participants are required to have reasonable good level of speaking English as the program will be conducted in English.
A Certificate in International Business Law will be issued at the end of the Short Program for all the participants.
We shall organize a visit of Singapore; we will take you on Singapore City Gallery where you will discover the story of the nation's planning efforts, physical transformation – past, present and future.
A visit of the Supreme Court of Singapore and a visit of one of the international organizations based in Singapore, or any institution, bank, law firm, or corporation to give you a much better understanding of the city.
Registration is open for everyone with master level or LLB, executives or legal practitioners.
For more information and application, please contact Claire Saint-Jean:
csj@assas-international.com
€3,400, including courses, documentation for courses and case studies, participation to incentive events, housing during the whole period of time of
the short program (18 nights).
Option 1:

 €3,400 with housing

Option 2:

 €2,300 without housing

Does not include: airfare & travel expenses in and outside Singapore, extra nights, insurance, mealsand other living expenses.

https://assas-international.com/wp-content/uploads/2015/10/Image_Feature-short_program_2016.jpg
539
1020
SA-ILS team
https://assas-international.com/wp-content/uploads/2022/09/Pantheon-Assas-International-logo-retina.png
SA-ILS team
2015-10-19 15:31:55
2018-12-13 14:40:47
2016 Short Program – March 14th to March 31st