Ashwina Thakooree
Bachelor of Laws, LL.B. (Hons)' 2019 - Mauritius
"I am originally from Rodrigues and I moved to Mauritius in 2016 to pursue this course. I work as a Senior Compliance Auditor at Mazars. I am specialized in the Compliance field, particularly in the AML/CFT [Anti-Money Laundering/Combatting the Financing of Terrorism] arena. The LL.B. helped me get a good understanding of how the legal system functions, with a good mixture of European, Mauritian and international law. I took an instant liking for Corporate law, which eventually made me choose my current career path.
This degree did open many doors and brought about various opportunities since Université Paris-Panthéon-Assas is one of the top universities globally. My three years here have been truly memorable. Embarking on an LL.B. journey is not the easiest one, but the amount of growth and knowledge that you get eventually is so valuable."

Gaëlle Saminaden
Bachelor of Laws, LL.B. (Hons)' 2019 - Mauritius
"I am currently on the Bar Vocational Course at City University of London. This postgraduate course allows graduates to prepare and practice as barristers. The Bar course is the vocational stage of training required to pass in order to proceed to pupillage, the practical stage of training.
When I first joined the LL.B., I was uncertain as to my career path but after graduating from the programme it helped me to achieve exactly what I was looking for. I had a better grasp on the career and educational path I wanted to follow and the potential fields I could specialize into."

Jonathan Chang Kai
Bachelor of Laws, LL.B. (Hons)' 2019 - Mauritius
"I am currently a Legal Executive at a highly reputed independent transactional and dispute resolution law firm in Mauritius.
The LL.B. has equipped me with practical skills and knowledge which I am applying in everyday practice at work. The course helped further enhance my soft skills such as communication, teamwork, critical thinking and problem solving, which are lifelong skills, desirable in all professions, including the legal profession. I am also able to cope with the highly fast-paced work environment and I believe that it is partly due to the fact that the rigour and intensity of this law course has made me develop a strong work ethic."

Georgia Diederichsen
LL.M. 2019 - Singapore
"I joined the program at a point in my career that I was becoming too specialized in areas like environmental law, corporate law and other ESG-related issues, and maybe neglecting the fact that there is much more out there. The LL.M. helped me update my knowledge of some things I had only seen during law school and gave me a good understanding of how the legal system works in the EU and in Singapore.
The LL.M. was invaluable for me to find a job in Singapore and create roots here. From an overall perspective, I always say that the LL.M. opens many doors and fosters opportunities that, if you put some effort and use it well, can take you to anywhere you want."

Galura Wirayudanto
LL.M. 2018 - Singapore
"I found both theoretical and practical full-scale exploration of the knowledge of international business law that I can
implement for my future career in and outside of my country.
Paris-Panthéon-Assas International Law School LL.M. programme brought the best lecturers on each background with extraordinary experience and indisputable module. The assignments provided by the professors truthfully stimulate and build bridges to think as a professional and expert in the scope of international business law."

Anne-Victoire de Mirman
LL.M. 2018 - Singapore
"The LL.M. combines theoretical courses taught by renowned professors, with seminars by enthralling professionals practising in Asia. This dual approach covering a wide spectrum of legal and business issues enabled me to greatly improve my knowledge in International Business Law, and to start a legal career with useful, complementary and strong skills.
Moreover, thanks to the LL.M. network, I had the opportunity to get a parttime internship, an amazing professional experience that gave me the chance to deeply understand the practical legal stakes of the prospering APAC market."

Rukhsaar BUDULLA
LL.M. 2019' - Mauritius
"Getting insight from highly qualified professionals on both the international aspect and the local aspect surrounding all the modules has enabled me to gracefully switch from a career as a Legal claim handler in the offshore sector to a career in the Banking Sector.
For me, the recognition that is attached to this university was primordial as well as the quality of the various topics in the curriculum. As a plus point, I got to avoid writing a lengthy dissertation which would not have been easy with my job. My advice to anyone who is thinking of enrolling into the course is to go for it. It's definitely one of the best in Mauritius currently and would be a great stepping stone in their career."

Robin APPAYA
LL.M. 2016' - Mauritius
"The modules have enabled me to acquire expertise in subject matter thereof including advising on international contracts. I have also gained immense expertise in structuring Public Private Partnership (PPP) initiatives under different models.
This programme is for those who want to succeed in their profession by making use of the important tools and knowledge which you would acquire throughout the programme. Passing the exams is one thing but succeeding in your profession is another thing. Now that you are in it, engage with your teaching staffs who have immense knowledge and experience for you to partake. Don't lose these opportunities."
Genevieve TALBOT
LL.M. 2019' - Mauritius
"I did the LLM at a time in my professional career when I needed to be challenged intellectually and to broaden my career prospects. The LLM was a perfect match.
The wealth of knowledge and experience of the Pantheon Assas Professors, coupled with the sharing of the practical application by our own local handpicked experts was invaluable in making the legal concepts come to life. Since I have completed the course, I am in a better position to understand the interconnectedness of international business law and to negotiate terms of business with my colleagues and clients across the world."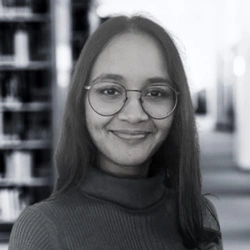 Dipsheekha LOOLCHAND
Bachelor of Laws, LL.B. (Hons)' 2021 - Mauritius
"I chose the programme offered by Université Paris-Panthéon-Assas for its remarkable diversity, encompassing not only French law but also the English and Mauritian legal systems, setting it apart from other institutions. 
Currently, I serve as a Legal Assistant at 5 St James Court, a Chambers comprising 15 accomplished barristers. I am currently enrolled in an LL.M. program specializing in Corporate Law, aiming to expand and refine my knowledge on the commercial side. I am also aiming to take the bar exams soon."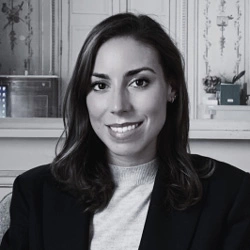 Virginia Pisco AMADOR
LL.M. 2019 - Singapore
"I hit a point in my career where I sensed that I needed to further deepen my legal education in a more international perspective. I chose to pursue this programme specifically, due to the large array of subjects in the syllabus that were aligned with my field of work and would give me the tools necessary to upgrade my career profile.
Thanks to the very diversified and complete programme in Singapore, I developed a 360° vision of International Business Law and a large set of soft and hard skills. This enabled me to seek out a high responsibility job in a very competitive industry, thus progressing in my career."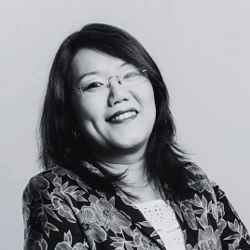 Belinda VACHER
LL.M. 2022' - Mauritius
"It is an amazing programme which covers both European and Mauritian Law with a lot of interaction with business practitioners. There have been several instances in which this LL.M. programme has been very fruitful in my professional career and in my day-to-day life.
There is also a lot of flexibility, with a hybrid version of both online and physical courses. Paris-Panthéon-Assas University is today considered as one of the best European Law School which is already actually a pledge of quality, prestige, and recognition."