Take the path towards becoming empowered and impactful professionals
The Bachelor of Arts (BA) in Economics and Finance (Hons) is a 3-year Honours Programme specifically designed to provide students with a strong base in theoretical, quantitative, and analytical skills, necessary to pursue studies in highly selective masters degrees as well as further careers in the areas of Business, Data Science and Finance. The bachelor's degree programme is renowned for its exceptional selectivity and recognition in French rankings, with Paris-Panthéon-Assas University consistently holding the top position in France, especially in the fields of economics and management, where it excels in terms of graduates' job integration and earning potential*.
| | |
| --- | --- |
| Senior Leadership | Bertrand Crettez (Professor of Economics), Paul Maarek (Professor of Economics) |
| Course name: | Bachelor of Arts in Economics and Finance (Hons) |
| Degree type: | Institutional degree (diplôme d'université) |
| Awarding body: | degree is awarded by Paris-Panthéon-Assas University |
| Level: | undergraduate |
| Duration: | 3 years, full-time only (part time not available) |
| Study method: | face-to-face (e-learning if needed) |
| Intake: | August |
| Location: | Pierrefonds Campus, Uniciti Education Hub, Royal Road, 72448 Pierrefonds |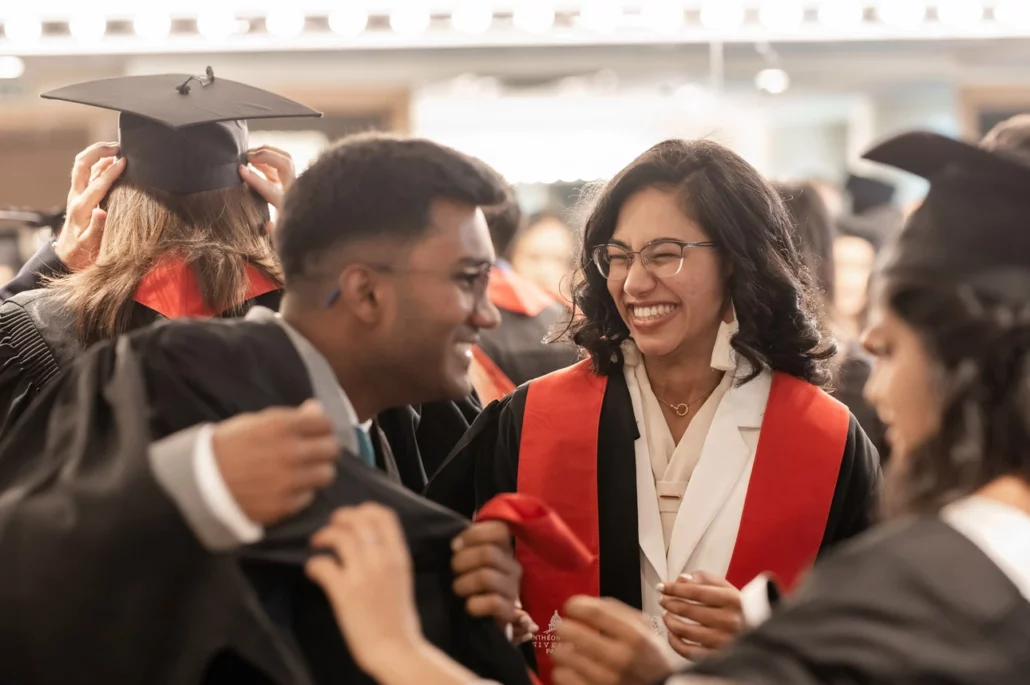 Why choose this programme?
A top-notch undergraduate degree amongst the most selective in France (4% acceptance rate on the Paris programme for 2023) providing the best career prospects.
Get the tools to understand the economic and financial world that surrounds us.
Graduate with a french national degree (Diplôme d'État) from Paris-Panthéon-Assas University and have the possibility to study in the heart of Paris in Year 3.
A technical education with a significant number of class hours, opening doors to the most selective master's in Economics and Finance.
Small-class size (30-40 students) allowing for individualized student support.
Faculty members teaching on this programme are Ph.D. holders in economics and finance, highly recognized in their respective fields.
Schedule
The BA in Economics and Finance (Hons) covers three (3) academic years and is offered exclusively on a full-time basis. Each academic year runs from the month of August to the month of June of the following year and consists of two semesters, with examinations held at the end of each semester.
Delivery
The delivery of courses for this degree is done essentially on a face-to-face basis. A minority of classes may be conducted online. Course attendance is mandatory: all students are required to attend classes on campus, irrespective of the delivery mode.
Careers
In this fast-evolving world, develop the right set of skills to open a world of possibilities in career journeys. This programme will train you to tread down these career paths:
Financial Analysis
Audit
M&A and Private Equity
Risk Management
Compliance
Credit Analysis
Asset Management
Trading, Front and Back Office, Sales
Data Science & Data Analytics
Account Management (brokerage, insurance)
Project Management Consulting
ADMISSION CRITERIA
Candidates must possess at least a higher secondary school qualification (HSC, A-Level, Baccalauréat, International Baccalaureate or equivalent) with a minimum C-grade in Mathematics for A-Level or B for AS-level. Selection of candidates is based upon academic records following a thorough assessment of each candidate's suitability for the course.
APPLICATION PROCESS
Applications should be submitted online via the following platform: candidatures.u-paris2.fr/en
APPLICATION DECISION
Candidates will receive an admission decision within 15 days of submission of their application. Incomplete applications will not be considered.
TUITION FEES
6,500 euros per academic year.
OTHER MANDATORY UNIVERSITY FEES
Campus Life Fees:
Mauritian and International students: approx. 75 euros per academic year.
Visa Processing Fees:
International students only: approx. 150 euros – the exact amount will be communicated to the student during the visa application process.
* HEC Accredited – Uniciti Education Hub Ltd
More information and application