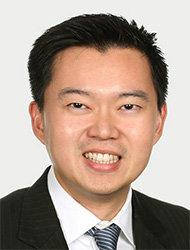 Adrian Wong
Visiting Lecturer
Adrian is a Partner in the Singapore office of CMS Cameron McKenna Nabarro Olswang LLP.
Adrian is a lawyer specialising in the energy and infrastructure sector. He is qualified in both English and Singapore law.
Adrian has advised power generation, transmission, renewable energy, petrochemical and construction companies as well as companies in the oil and gas industry in relation to their infrastructure and construction projects internationally.
Adrian has provided comprehensive and integrated advice on all aspects of infrastructure project development ranging from negotiations with government authorities relating to project concessions; lenders providing project financing (and other forms of financing) to projects, EPC contractors, feedstock and utilities suppliers and potential offtakers and O&M service providers.
His previous role as an in-house legal counsel for a multi-national energy company, gives him a particular depth of insight into the energy sector as well as a clear understanding of the business needs of clients.
Adrian has had practical experience across Asia, having worked for clients on projects in Singapore, Indonesia, Vietnam, Malaysia, Thailand, Sri Lanka and Mongolia.
Paris-Panthéon-Assas University | International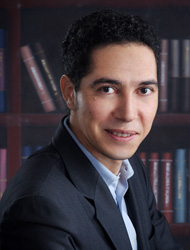 Simo Dafir
Visiting Lecturer
Simo M. Dafir is a Managing Director at Volguard, a financial consulting firm specializing in Capital Markets, Wealth Management and Derivatives. He has over fourteen years of experience during which he has held senior positions in a number of major international banks in Hong Kong and Singapore.
He was the Regional Head of Commodity Structuring at Standard Chartered Bank, Head of Commodity Exotics and Hybrids at Merrill Lynch Asia, and Trader of Credit Derivatives at Credit Suisse.
Mr. Dafir is author of "Fuel Hedging and Risk Management", published by Wiley Finance. He has been a visiting professor at leading universities in Europe and Asia and an expert witness for financial markets litigations.
Mr. Dafir started his career in Aerospace and Telecom at the European Space Agency and Alcatel.
He holds an MBA from INSEAD, a Post Graduate Research Degree from the National Polytechnic Institute of Toulouse, an MSc in Automation from ENSEEIHT and a Bachelor's degree in Mathematics.
Paris-Panthéon-Assas University | International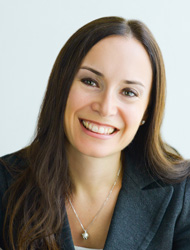 Caroline Bérubé
Visiting Lecturer
HJM Asia Law - Managing Partner
Caroline Bérubé is the Managing Partner of HJM Asia Law (with offices in China and Singapore). She is admitted to practice in New York and Singapore and holds a BCL (civil law) and an LL.B. (common law) from McGill University, Canada. She studied Chinese law at the National University of Singapore in the 90s and was one of the first foreign lawyers to be admitted to Singapore.
Caroline has been working in Asia for more than 19 years with SMEs, MNCs and foreign banks, advising them in the fields of commercial law, IP, HR and M&A. With an extensive presence on the ground in Asia, she is well versed in the opportunities and risks associated with most Asian jurisdictions.
Caroline is a lecturer at the Laval University in Canada and Sorbonne-Assas Law School - Asia Campus. She is also a regular speaker at various international universities, seminars and conferences, giving over 50 presentations per year. Caroline holds several senior positions in international legal organizations such as the International Bar Association, Inter-Pacific Bar Association and Primerus. In 2015, Caroline was selected as the Young Global Leader by the World Economic Forum, which recognizes the most distinguished leaders under the age of 40.
Paris-Panthéon-Assas University | International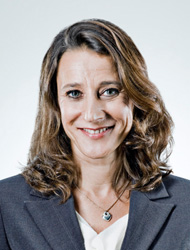 Dominique Lombardi
Visiting Lecturer
Dominique joined Rajah&Tann LLP from France in 2006, bringing to the Competition & Antitrust practice group, her extensive experience in European competition and antitrust laws and regulatory issues. After she was called to the Paris bar in 1992, she started her career as a competition lawyer in France in a private law firm for several years before joining the legal department of the world's leading nuclear energy company, where she carried on her work in competition and antitrust laws. Her expertise extends to anti-competitive practices, restrictive practices, merger control, and deregulation law. She is especially knowledgeable in the energy industry having spent a substantial amount of time on competition law work in that industry.
Dominique is fluent in French and Italian.
Qualifications
DESS (AE) in International Business Law, Paris X University (France)
Master's degree in business law, Paris X University (France)
Citations
Dominique is cited as a leading lawyer in the following international legal ranking journals:
Euromoney Experts Guide to the World's Leading Competition & Antitrust Lawyers 2011.
Lawyers World - Leading Competition & Antitrust Lawyers 2012.
Paris-Panthéon-Assas University | International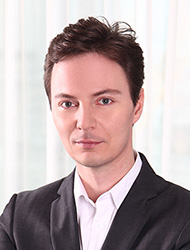 Markus Petsche
Visiting Lecturer
Markus Petsche holds law degrees from the University of Paris I Panthéon Sorbonne (maîtrise, DEA), New York University School of Law (LL.M.) and the European University Institute (Ph.D.). He is admitted to practice in Paris, France.
In addition to his responsibilities at Sorbonne Assas International Law School Asia, he currently holds academic appointments at Taylor's University School of Law, Malaysia, and Singapore Management University School of Law where he teaches international sale of goods, international litigation and arbitration and comparative conflict of laws.
Prior to embarking on an academic career, Markus Petsche was an assistant counsel at the Secretariat of the International Court of Arbitration of the International Chamber of Commerce and an associate in the international arbitration department of Gide Loyrette Nouel, Paris.
Paris-Panthéon-Assas University | International
Tan Choon Leng
Visiting Lecturer
Choon Leng is one of the partners of JurisAsia LLC, a Singapore based law firm in exclusive association with Gowling WLG. He is the head of the firm's corporate group and has been consistently recognized for his expertise in various ranking guides including IFLR1000 and Euromoney's Asialaw Profiles.
Choon Leng has represented vendors, purchasers and financiers in many large and mid-market investments and M&As. He often acts for Asian conglomerates, their family offices and listed companies on their investments and disposals. He also represents some of the most exciting tech companies on their fund raising, business operations and global expansion.
Choon Leng is also a seasoned advisor to UHNW individuals and families in the areas of wealth structuring and succession planning. His deep experience in corporate transactions and at board levels gives him the insights to expertly advise clients on practical and tested options for their situations.
Paris-Panthéon-Assas University | International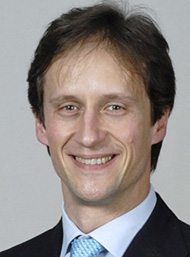 James COSTANTINI
Visiting Lecturer
James Costantini is Affiliate Professor in the Strategy Area at INSEAD. At INSEAD, he has been Programme Director for several custom programmes for companies from diverse industries and geographies, including KPMG, HCL, Colonial First State, NSG, Toshiba, Amdocs, Orkla, Borregaard, Ferrovial, Unilever and Oliver Wyman, and has taught in a range of open enrolment programmes, such as the Asian International Executive Programme and Management Acceleration Programme.
He is Academic Director of the Business Foundations Certificate, an INSEAD-Sorbonne Universités programme. He has been Course Coordinator for the required MBA Strategy Core Course, and has developed MBA electives based on action-learning projects, which has involved a variety of firms, including Amadeus, Air Liquide, Belgacom, BNP, CAF, Carrefour, European Stability Mechanism, Kraft-Heinz, Marsh McLennan, Microsoft, Procter and Gamble, 3Italia, Les Papeteries de Montségur, PhysIOL, RTL and Société Générale. James's teaching for executives and MBAs includes the foundations of strategy, corporate strategy and mergers and acquisitions, strategy and innovation, and several aspects related to professional services.
James received his PhD in Business Economics from Harvard University/Harvard Business School. James's prior education includes a Masters in Business Administration from Harvard Business School, where he graduated Baker Scholar, and with a MPhil in Finance and a BA in Mathematics from Cambridge University, U.K. James has over 10 years experience as a consultant. He worked as a management consultant for McKinsey & Company from 1991 to 2001 (except for two years to complete his MBA), before starting his PhD. While at McKinsey & Company, James served clients across a range of industries, in particular retail, media and financial services, on a range of strategic issues, such as developing new lines of business, M&A and restructuring, and consequent organizational changes, such as post-merger management. James also consulted with ghSmart & Company, a specialist provider of executive assessment for private equity investors.
James's research interests are on the effects of the broader institutional environment on firm strategy and industrial organization. His main focus is on the effects of institutional arrangements relating to international trade and financial development. James is also an active case-writer related to his research and teaching interests.
Paris-Panthéon-Assas University | International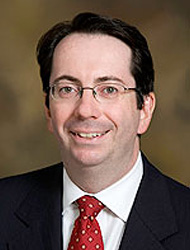 Daniel A. Bens
Visiting Lecturer
Daniel Bens is an Associate Professor of Accounting and Control at INSEAD, which he joined in August of 2012. He was a member of the University of Arizona faculty from 2005-2012, serving as Associate Dean of MBA programs for the last three years. Daniel was on faculty at the University of Chicago, Booth School of Business from 1999-2005.
Daniel received his Ph.D. in Accounting from the Wharton School at the University of Pennsylvania, his MBA in Finance from Indiana University, and his Bachelors of Science in Accounting from Penn State University. He was a licensed Certified Public Accountant (CPA) in Pennsylvania, working for Price Waterhouse and then Westinghouse prior to attending graduate school.
His research focuses on the determinants and effects of discretionary disclosure in financial reports. That is, why do some firms just disclose the minimum of information as required by securities laws while others voluntarily exceed that benchmark considerably? Further, are there tangible financial effects from these decisions? He also examines real economic effects that firms may experience when they make seemingly cosmetic accounting choices. For example, he has studied how firms alter their share repurchase strategies to improve earnings per share (EPS) performance, while at the same time cutting long term investments to finance the strategy.
Daniel has taught in full-time, evening, and executive MBA programs throughout his career, and his teaching has been recognized by the University of Arizona MBA students with awards in 2011 and 2007. His research has been cited or he has been quoted in Fortune, Business Week, and various U.S. newspapers via the Associated Press and Reuters news services. His research has appeared in the leading academic journals including The Accounting Review, Contemporary Accounting Research, Journal of Accounting, Auditing & Finance, Journal of Accounting and Economics, and Journal of Accounting Research.
In his spare time, Daniel enjoys travelling with his wife and two young children.
Paris-Panthéon-Assas University | International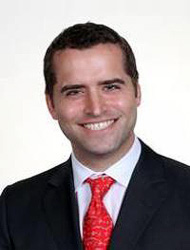 Tim Fourteau
Visiting Lecturer
Tim Fourteau is a partner with White & Case and based in Singapore. Tim helps equity and debt investors navigate complex investments in power, infrastructure and oil & gas projects. He has a strong focus advising on power, petrochemical and LNG projects in Asia-Pacific.
He has advised developers (including multinational power companies, trading companies and national and international oil companies), commercial banks, multilateral development banks and export credit agencies on transactions across the globe. He also has extensive experience on energy-related M&A and structured corporate financing transactions.
Paris-Panthéon-Assas University | International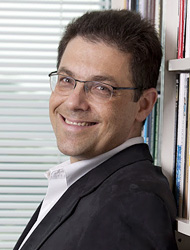 Ziv Carmon
Visiting Lecturer
Professor of Marketing
The INSEAD Chaired Professor of Marketing in Memory of Erin Anderson
Ziv Carmon teaches such topics as Understanding & Influencing Customers, Customer Focus, Behavioral Economics, Market Driving Strategies, and Marketing Management. He has taught these and other topics to senior, mid-level, and junior executives in company-specific executive programs, in-house executive programs, open-enrollment executive programs in many countries around the world, as well as to executive MBA, MBA, undergraduate, & PhD students. He often consults, serves as featured speaker, discussant, or moderator at professional & at industry conferences, and as an expert witness in legal cases.
Ziv's academic research investigates judgment and decision making and its public policy, strategic, and tactical implications. His research has been extensively published in the leading academic marketing & decision making publications. Ziv's work on placebo effects of marketing actions won the 2010 William F. O'Dell Award (Journal of Marketing Research paper that has made the most significant, long-term contribution to marketing theory, methodology, &/or practice; considered the most prestigious annual research award in the field), was runner-up for the 2006 Paul Green Award (Journal of Marketing Research paper showing the most potential to contribute significantly to marketing research practice & research in marketing), and was also chosen as one of the top 50 management articles of 2005 by Emerald Management Reviews.
Ziv served as Associate Editor for the Journal of Marketing Research (2006-9). He serves Consulting Editor for the Journal of Behavioral Decision Making, and editorial review board member of several other journals.
Ziv's work has been featured in international media outlets such as: Wall Street Journal, New York Times, Financial Times, Washington Post, Los Angeles Times, International Herald Tribune, The Guardian, Daily Telegraph, Economist, Scientific American, Popular Science, Newsweek, Businessweek, NPR, BBC, MSNBC, Bloomberg, ABC, CTV, WebMD, and National Center for Policy Analysis.
Ziv received a B.Sc. degree (Cum Laude) in Industrial Engineering & Management from the Technion-I.I.T, a Master's and PhD degrees in business administration both from the University of California at Berkeley. He worked for several years in sales and marketing prior to his academic career. Before joining INSEAD, he was Associate Professor of Marketing at Duke University.
Paris-Panthéon-Assas University | International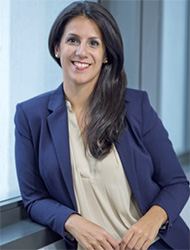 Carina Rogerio
Visiting Lecturer
Carina Rogerio is currently Founder & Managing Director of SeeAre Pte Ltd. After reaching partner level in less than 5 years in an international law firm where she entered as a junior associate, she decided to take up a new challenge in embracing her passion for coaching and mediation, both disciplines she got trained and certified alongside her career in the law firm.
Since 2015, Carina is an International Coach Federation (ICF) certified coach. She is also an accredited Mediator under the Singapore International Mediation Institute (SIMI) & Singapore Mediation Centre (SMC) since 2016.
Carina has several collaborations with key business stakeholders in Singapore such as but not limited to the French Chamber of Commerce in Singapore (FCCS) and the Singapore Academy of Law (SAL), more specifically under their Future Law Innovation Program (FLIP).
The co-existence of her various roles and progressions were and are possible through the combination of her different acquired skill sets, which she uses to connect with her clients, team members and collaboration partners. Carina regularly conducts in-house and external workshops, while pursuing her passion for coaching and mediation.
She made it part of her professional journey to pass forward, encompass the thirst for life long learning and to challenge the existing for the pursuit of betterment in all that is. She is an advocate of nourishing a curious mind.
Paris-Panthéon-Assas University | International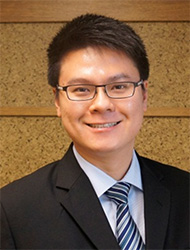 Dennis Tan
Visiting Lecturer
Dennis Tan was on the National University of Singapore - New York University LL.B / LL.M Dual Degree Program, and graduated with both a LL.B (Overall Dean's List) from the National University of Singapore and a LL.M in International Taxation from New York University. He is called to the Singapore Bar.
Dennis' main area of expertise is in Tax Planning & Advisory. He specialises in advising multinational corporate groups, sovereign wealth funds, PE firms, investment funds and financial institutions on international taxation issues, such as Foreign Direct Investments; International M&A Transactions; and Tax Planning and Structuring in a variety of financial centres.
Dennis leverages on his international tax expertise in Private Wealth work, and advises ultra-high net worth families and their family offices on critical issues including private investments, governance, succession planning and wealth preservation. He has much experience designing complex multi-jurisdictional structuring solutions to meet the specific needs and circumstances of ultra-high net worth families with members all over the globe.
Dennis is also active in the Corporate Technology space, and advises on transactions across the full spectrum of the tech life cycle. His practice has a strong focus on cross-border funding rounds and acquisitions, leveraging upon his international tax expertise.
Paris-Panthéon-Assas University | International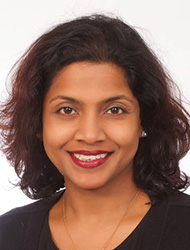 Sharmini Lohadhasan
Visiting Lecturer
Sharmini Lohadhasan currently works within BP's Trade Marks team, covering North and South East Asia. She is based in Singapore and has over 10 years of working experience within the region, including China and ASEAN.
Her work covers advising businesses (including senior management) on enforcement strategy, conducting in-house training to raise awareness on brand protection issues ranging from copyright to trade marks, advising on transactional IP issues arising in commercial contracts, including divestment matters, and also managing the enforcement portfolio for the businesses in the region. She has also worked in the UK and China offices within BP.
Her speaking engagements have covered World Customs conference and European Commission supported events in Beijing and Jakarta, including government agency capacity building training sessions with USPTO and INTA.
Paris-Panthéon-Assas University | International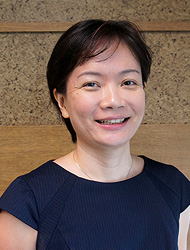 Li-Ling CH'NG
Visiting Lecturer
Ch'ng Li-Ling is one of the founding members of RHTLaw Taylor Wessing and the Deputy Head of its Capital Markets Practice. She is a corporate practitioner whose areas of practice include corporate and securities laws, capital markets, mergers and acquisitions, corporate restructuring, joint ventures, corporate and commercial contracts, regulatory compliance and corporate governance advisory.
Li-Ling is a regular speaker at seminars on corporate finance, corporate governance, and securities regulations. She also conducts training and briefing sessions on the Singapore listing regulatory regime to directors and executive officers of listed corporations in Singapore.
Paris-Panthéon-Assas University | International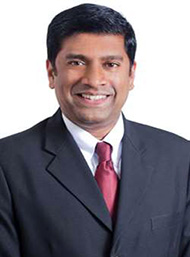 Oommen Mathew
Visiting Lecturer
Oommen has acted as lead counsel in dispute work and in particular international arbitrations (both in Europe and Asia) for the last 20 years. He has been lauded for his incisive advocacy and client management skills. He has acted in a wide spectrum of disputes ranging from transport, media, energy (both oil and gas and renewables), infrastructure and corporate shareholding, and has represented sovereigns, state owned entities, multinational companies and high net worth individuals. He has also acted as sole legal advisor in national enquiries.
He has been consistently cited in leading directories and lauded as being "knowledgeable with the ability to reassure the client (Chambers 2014), "a good clear advocate" (Chambers 2015), "accurate in his assessment and displays good tactical awareness" (Chambers 2017) and "helming an arbitration practice par excellence" (Legal 500)
Oommen sits on the Strata Titles Board in Singapore, appointed by the Minister for National Development, which hears disputes involving subsidiary proprietors and management corporations in office and residential strata space. He also teaches as an adjunct lecturer in the Sorbonne- Assas University LL.M. programme and has co- authored a book on arbitration practice in Singapore and another book on court rules.
Paris-Panthéon-Assas University | International