Visit of a delegation from the University of Paris 2 Panthéon-Assas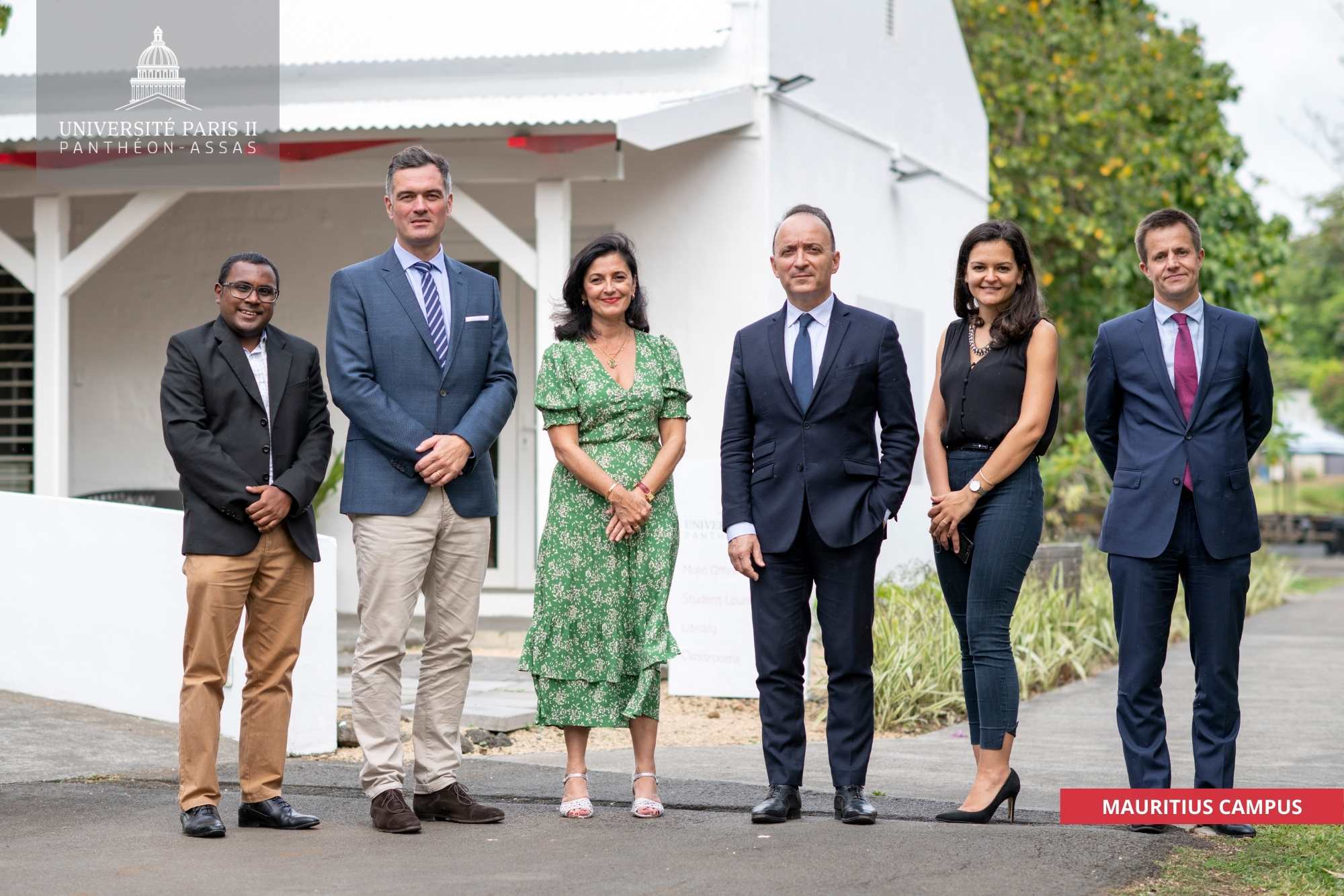 Visit of a delegation from the University of Paris 2 Panthéon-Assas, led by President Stéphane Braconnier, to the Mauritius campus.
Mauritius is open!
After more than 20 months without the possibility to travel to the Mauritius campus due to the pandemic, a delegation from the University Paris 2 Pantheon-Assas was finally able to visit Mauritius.
President of the University, Stephane Braconnier, accompanied by Emmanuelle Chevreau, Vice-President in charge of International Relations, Anthony Mergey, Dean of the Mauritius Campus, and Malik Laazouzi, Dean of the LL.M, have been welcomed this week by Ekaley Joulia, Executive Director of the freshly renovated Mauritius Campus.
This trip was an opportunity to meet the Mauritian professors and students, pay a courtesy visit to key institutions as the Higher Education Commission (the Regulatory Body for tertiary education in Mauritius), the Quality Assurance Authority (which promotes, maintains and enhances quality assurance of higher education in line with international high quality standards), and The French Embassy in Mauritius.
The delegation of the University was also invited for a lunch organised by our local partner, the Medine Group, represented among others by its CEO, Dhiren Ponnusamy, the General Manager of Uniciti Education Hub, Steena Kistnen and the Operations Manager, Karveen Puddoo, whom we would like to thank for its their continuous involvement in the development of our presence in Mauritius and Africa.
« The inauguration of new premises on the Pierrefonds campus opens up great development perspectives » said President Braconnier.