Scholarships available for Mauritius Campus – 2023 intake
Université Paris-Panthéon-Assas is thrilled to for the second consecutive year scholarship opportunities at the Mauritius Campus, offering an incredible opportunity to pursue the Bachelor of Laws, LL.B. (Hons) both for Mauritian students as well as students from select African countries.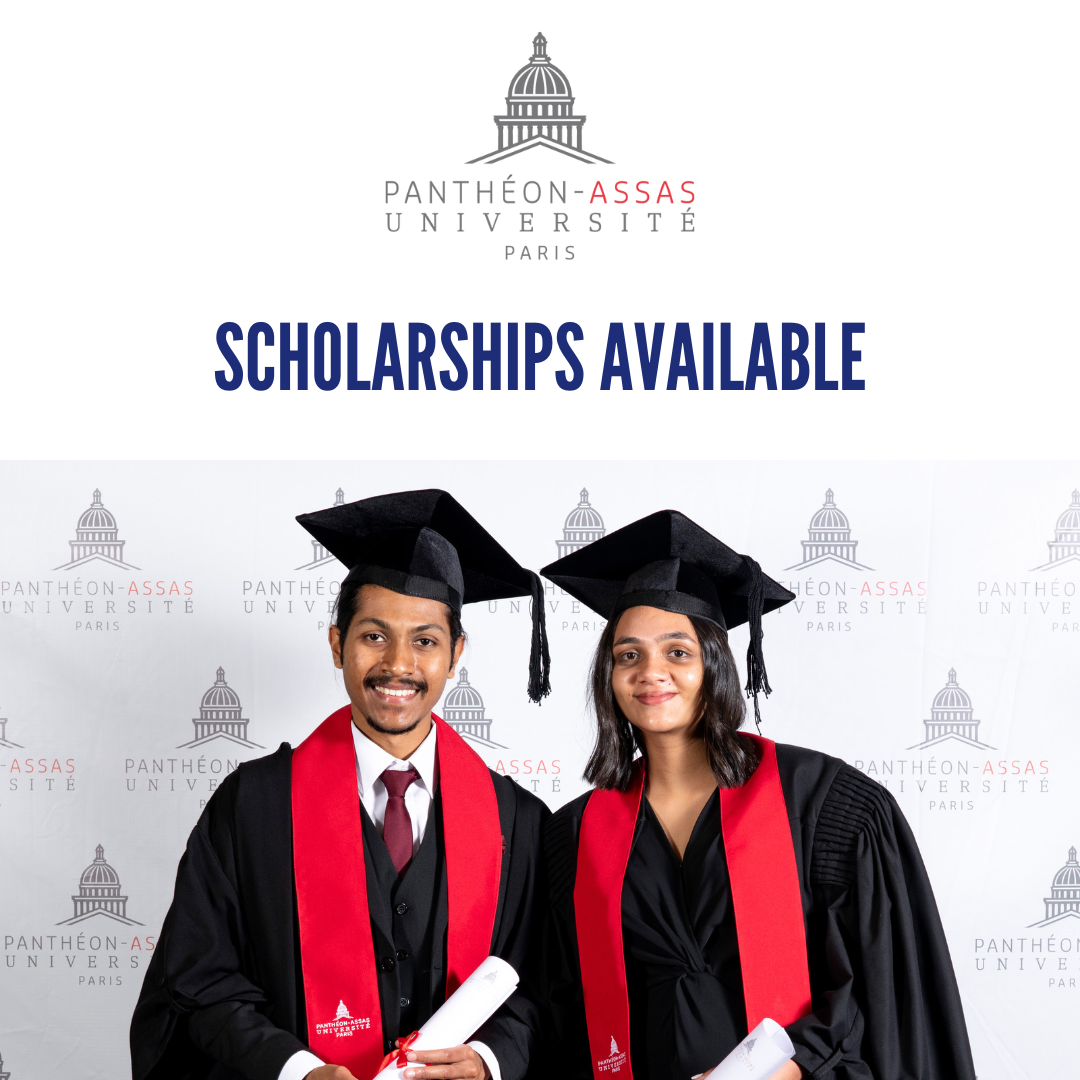 Scholarships for Mauritians
Paris-Panthéon-Assas scholarship programme
The programme aims to award partial scholarship equivalent to 50% of the yearly tuition fees to deserving students on the basis of need and merit. Candidates must be citizens of the Republic of Mauritius and must demonstrate a commitment to contribute to the social and/or economic development of Mauritius.
Scholarship Application Guidelines
In order to be eligible to apply for the scholarship, candidates should match the criteria below:
Be a citizen of Mauritius;
Prove above average academic performance, possess a broad general education and have a distinct interest in the law field;
Be open to develop their personal points of view and be highly motivated and able to convince us of their goals in life;
Must have received either a Full or Conditional Offer on the Bachelor of Laws, LL.B. (Hons) programme;
Submit Application for Bachelor of Laws, LL.B. (Hons) by the 31st August, 2023 at latest.
Submit their Scholarship Application by the 1st September, 2023 at latest.
See scholarship application form here: bit.ly/3CaJ4Q2
Scholarships for International students (select african countries only)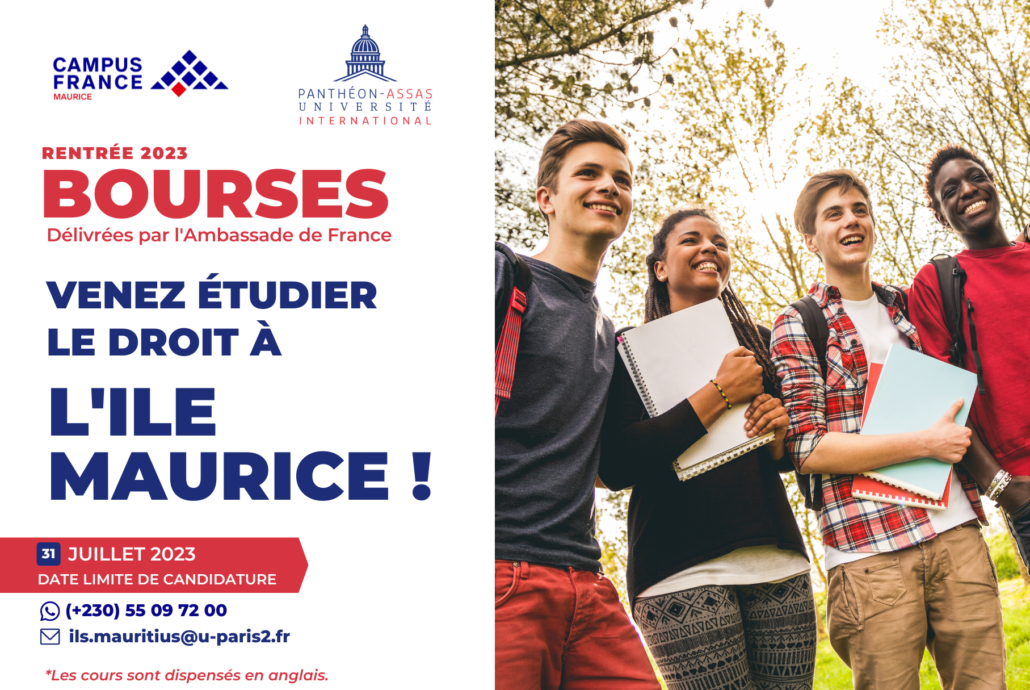 Campus France scholarship programme 2023
The French Embassy in Mauritius, together with Campus France Mauritius, is thrilled to announce a scholarship opportunity for international students from select African countries studying at Université Paris-Panthéon-Assas in Mauritius!
Students from the following 19 countries and territories (benefitting from the French development assistance) are eligible to this scholarship: Benin, Burkina Faso, Burundi, Comores, Djibouti, Ethiopia, the Gambia, Guinée, Haïti, Liberia, Madagascar, Mali, Mauritania, Niger, Central African Republic, Democratic Republic of Congo, Senegal, Chad and Togo. Applications from candidates with nationality from other countries of the indopacific area may also be considered. Mauritian, French and dual citizen (from France and one of the above-mentioned countries) are not eligible for this scheme.
This scholarship program aims to support and recognize exceptional students by providing a remarkable 3,000 EUR per academic year towards tuition fees. Selection will be based on both financial need and academic merit. Scholarship recipients may also receive a generous accommodation allowance and health insurance coverage.
➔ To be eligible, candidates must have received a Full Offer for the Bachelor of Laws, LL.B. (Hons), or LL.M. in International Business Law program.
➔ Don't miss out! Submit your Scholarship Application by the 31st of July 2023, at the latest;
For more information on scholarship eligibility, criteria and application process, please do not hesitate to contact us at +230 55097200 or email us at ils.mauritius@u-paris2.fr.