Visit of the French Ambassador – Mauritius Campus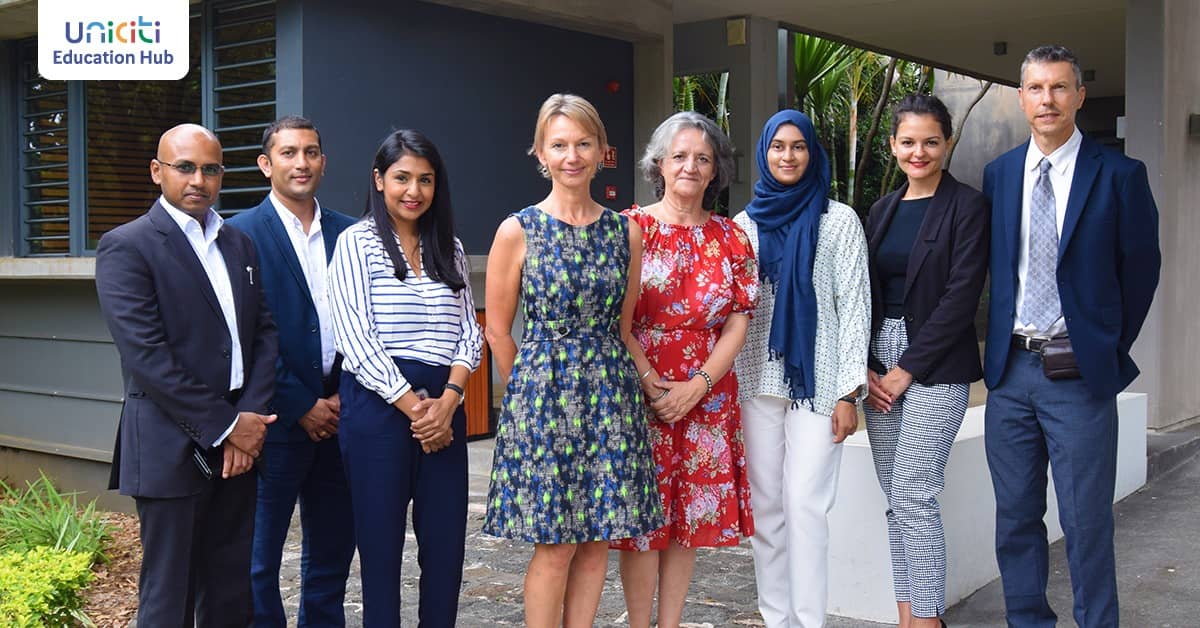 We were thrilled and honored to welcome H.E. Mrs. Florence Caussé-Tissier, French Ambassador in #Mauritius and her colleagues Mr. Patrick Parrot & Mrs. Muriel Piquet-Viaux on our Pierrefonds Campus Uniciti Education Hub yesterday.
She met with our Executive Director for the Mauritius Campus Ekaley Joulia. We take this opportunity to thank the French Embassy in #Mauritius for their continuous support, and look forward to our continued #collaboration !
For more information on the University's programmes (LL.B. & LL.M.) delivered in Mauritius: