3rd annual France-Singapore symposium on law and business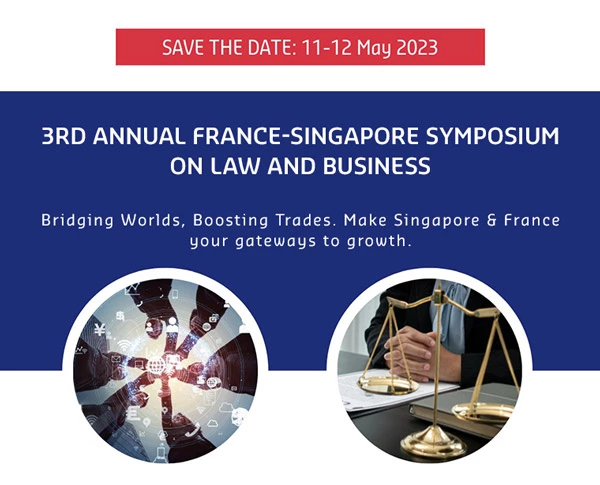 Mark your calendars for the 3rd Annual France-Singapore Symposium on Law and Business.
This year's symposium will focus on the policy coordination and cooperation on Legal Tech between France and Singapore, discussing the latest developments, data protection policies, and the impact of artificial intelligence in law and business.
The Honourable the Chief Justice Sundaresh Menon, Supreme Court (Singapore) will grace us with his presence together with 30 other legal professionals and experts.
Join us for this thought-provoking and insightful symposium and grow your network connections.
→ Dates: 11th & 12th May 2023
→ Time: 09 AM to 16 PM