New Programme: Singapore campus launched an LL.M. in International Construction Contracts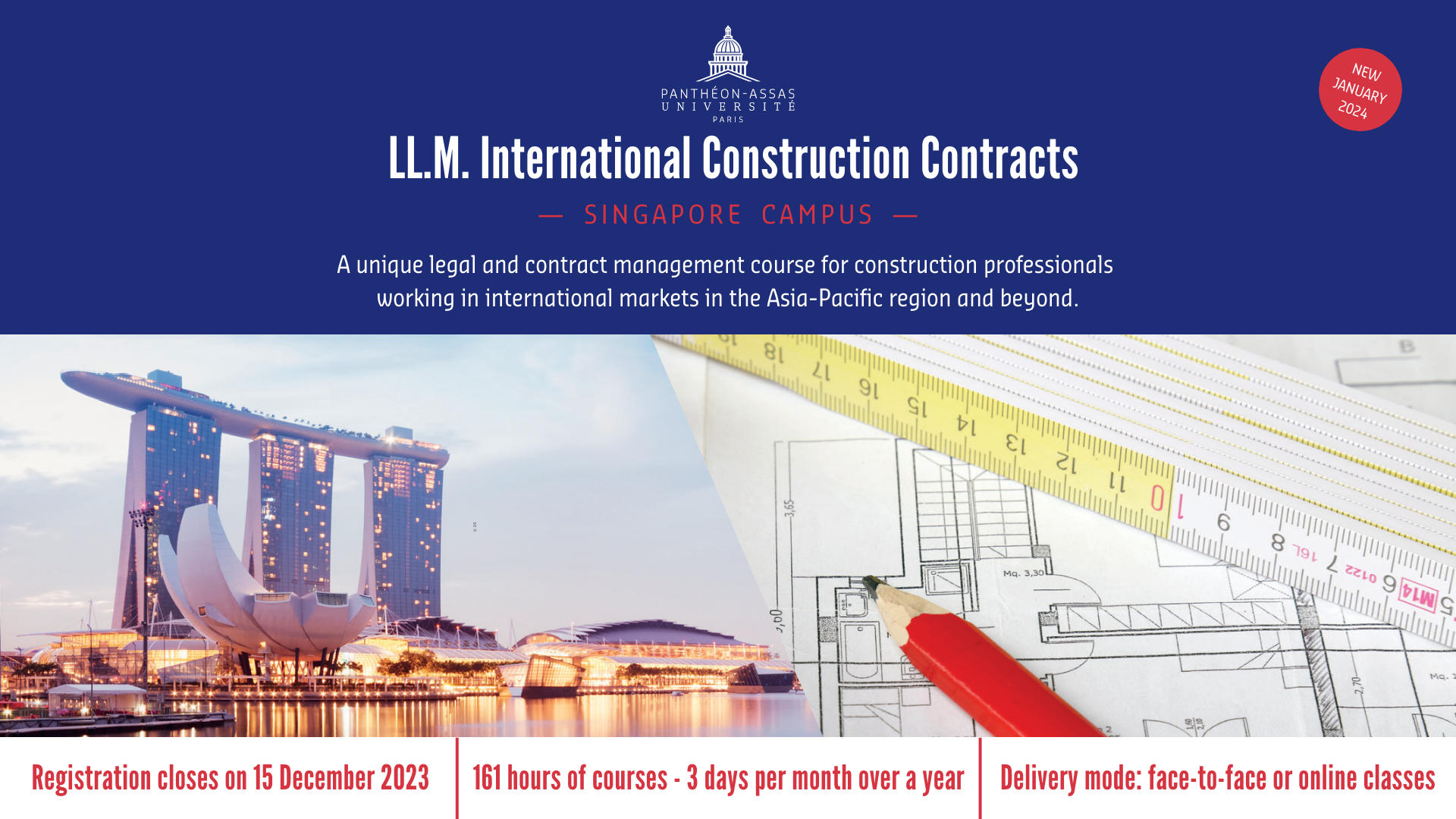 The Singapore campus of Paris-Panthéon-Assas University is thrilled to introduce its latest programme: the LL.M. in International Construction Contracts.

This LL.M. programme, delivered by Paris-Panthéon-Assas, France's premier law university, is meticulously crafted for construction professionals across the Asia-Pacific region and beyond. It's tailored to equip you with specialized expertise in international construction contracts, including renowned standards forms such as FIDIC, and their application within both civil law and common law environments. Our course features internationally acclaimed lecturers, including notable figures such as Professor Douglas Jones AO, Sir Vivian Ramsey KC and Mr. Kok Fong Chow, ensuring that students gain a comprehensive understanding of the intricate legal landscape spanning the entire lifecycle of construction projects, from procurement to completion.

Don't miss out on this opportunity! Registrations are open until December 15, 2023.
More details here: https://assas-international.com/singapore/llm-international-construction-contracts/