Photo Gallery: Graduation Ceremony – Singapore 2016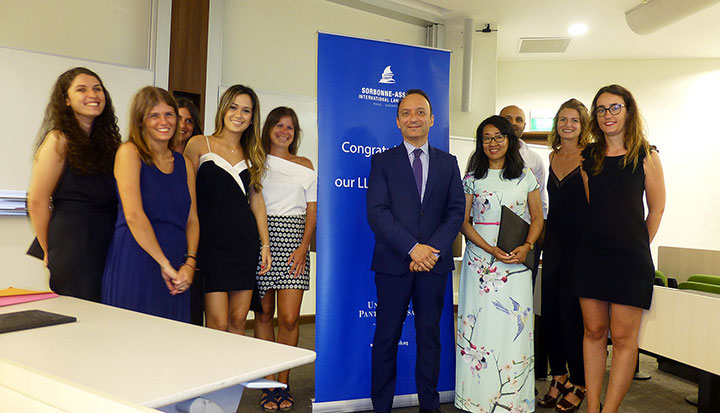 Sorbonne-Assas International Law School's Graduation Ceremony 2016 took place on Tuesday, June 28th 2016, on INSEAD campus.
All the students received their diplomas as they all succeeded in the LLM International Business Law program.
Thanks again to all our special guests (French Embassy, WIPO, Alliance Francaise, Morgan Lewis, DS Avocats, Luther LLP Law firms , National University of Singapore) who attended the Ceremony and shared a good time with us.