Upcoming Event: International Mediation Singapore 2020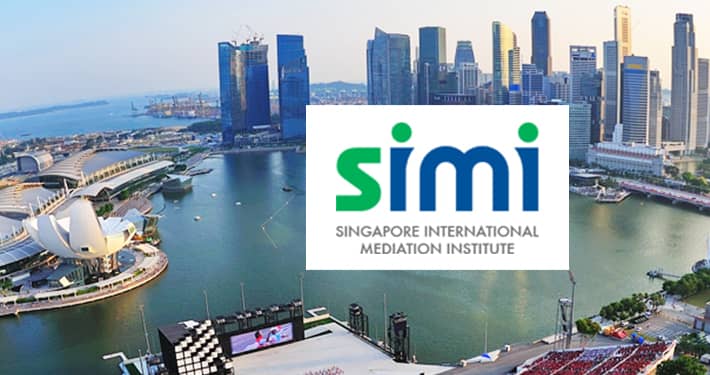 International Mediation Singapore 2020
In 2019, history was made when Singapore had the first UN treaty named after her. The Singapore Convention on Mediation marks a new phase in international relations, further cementing Singapore as an international hub for mediation. To commemorate the event, SIMI organised an international mediation competition for tertiary students – International Mediation Singapore (IMSG) – to resounding success, attracting over 40 teams from 17 different countries.
The inaugural event brought together the best teams from around the world to celebrate a shared passion for mediation. The countries represented at the inaugural competition included Bangladesh, Brazil, China, France, India, Indonesia, Kenya, Malaysia, Maldives, Mongolia, Nepal, Norway, Pakistan, Singapore, Sri Lanka, United States of America, and Vietnam.
Riding on last year's success, SIMI is back with the second edition of the competition. IMSG 2020 will be held across two weekends (30 October – 1 November & 7 November – 8 November) and will take place online. For key information on IMSG 2020, it is available on SIMI's website here. Pre-registration for participants interested in the event is now open.
The competition is open to ALL registered students (applicable to part-time studies too), all over the world.
Competition Dates
IMSG 2020 will be held across two weekends:
30 October – 1 November
7 November – 8 November
(Note: All participants MUST be available to compete on BOTH weekends.)
Competition Fees
Competition fees are SGD500 / USD400.
Team Cap
IMSG 2020 will see up to 60 teams compete across two weekends.
Competition Venue
IMSG 2020 will be held online. Further information about the platform will be released in due course.
Competition Schedule
All competition rounds will be scheduled for a time between GMT+1:00 and GMT+3:00. Specific timings for each round will be released in due course.
Further information
Contact person: Buci Chan buci.chan@sorbonne-assas-ils.org
Event Website: https://www.simi.org.sg/imsg
SAILS Website: https://assas-international.com/