LL.M. Public Law & Democracy's Inaugural Lecture with Professor Timothy Endicott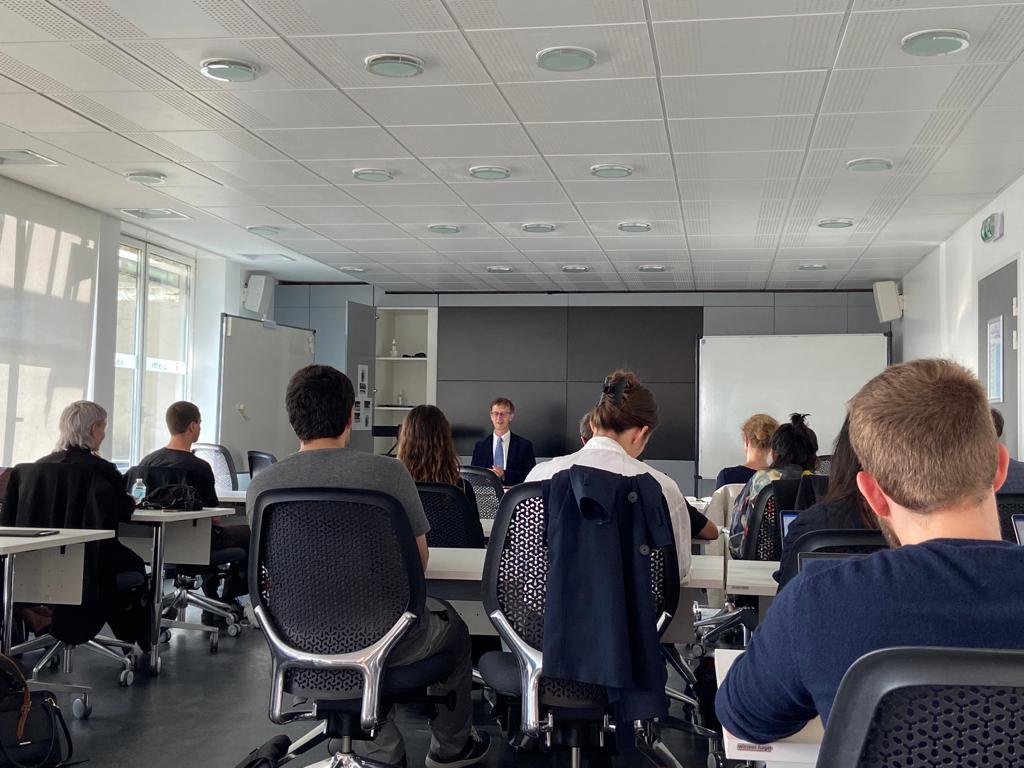 It was a pleasure to welcome Professor Timothy Endicott from the University of Oxford Law Faculty for the inaugural lecture of the LL.M. Public Law and Democracy on Monday, October 9th. He was welcomed by the President of Paris-Panthéon-Assas University, Professor Stéphane Braconnier, and the Dean of the programme, Professor Denis Baranger.
Professor Endicott delivered an engaging lecture on the topic of 'Aristocratic Elements in a Democratic Constitution', leaving a lasting impact on the audience.